Hello fellow WormCo followers. We just wanted to make sure that all of you in the Mobile, Alabama area aren't too alarmed by the recent 'Leprechaun' sightings near Mobile, Alabama. These are, in fact, our WormCo Tree Maintenance Team.
We here at WormCo make a big deal out of digging in the dirt for worms, but as you know a great deal of worms live above ground in trees. Inchworms, web worms, tent caterpillars (technically not worms but we recently revamped our diversity policy) - can all be found in trees. This is why we have a highly competent Tree Maintenance Team, who we distinguish from the rest of our labor force by having them don Derby Hats.
This is where it gets interesting, or humorous if you're the good folk here at WormCo. It seems a group of vigilant neighborhood watchmen have spotted our Tree Team and have mistaken them for Leprechauns. Green? Check. Derby Hat? Check. Only problem is these are just WormCo employees and not a Leprechaun.
The local news has obtained an amateur drawing of one of our handsome WormCo employees doing his duties for our company. It can be seen below.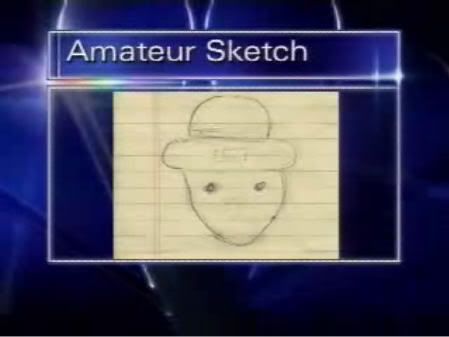 For a more comprehensive look at this hullabaloo our Tree Team has caused down there in Alabama you can click on the video below. Sorry folks, as much as we know that you want to know 'where the gold at' you'll have to wait until next St. Patrick's Day to see if a real Leprechaun comes along.
Up From The Underground!!!! Well, and just for today - Up In The Tree!!! ... as well.